📅 Update Article "POCKET Tips to effectively kill cockroaches to have a peaceful Tet" last December 08, 2022 at Company Pestcontrol
1. Characteristics of cockroaches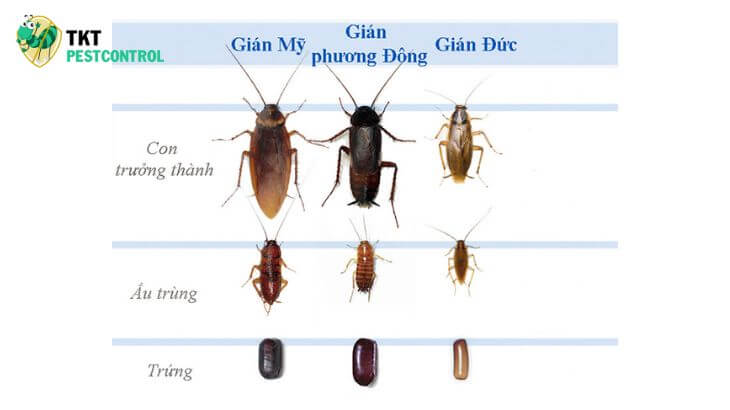 Cockroaches are insects with wings that cover their backs. They are yellow brown in color, the size varies depending on the species, can be from 2 – 3mm to 80mm long, the body is light brown or black and they rarely fly. They grow through 3 stages: egg, nymph and adult. Depending on appropriate temperature and humidity conditions, eggs can hatch into larvae after 1 to 3 months.
Cockroaches often invade homes and harm people in areas with tropical, temperate, warm, humid climates with suitable food. They live in groups and are active at night. During the day, they find dark, damp places to hide, such as holes, crevices in walls, crevices in doors, crevices in cabinets, toilets, cupboards containing dishes and food. …..
2. Tips to effectively kill cockroaches
2.1. Tips to effectively kill cockroaches with borax, flour and honey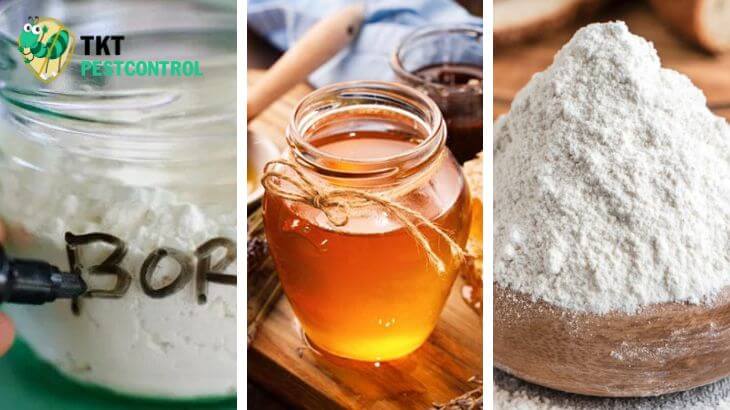 Borax is one of the substances that the Ministry of Health has tested to be toxic and banned from use in food production because it causes negative effects on human health. However, it is very effective in killing cockroaches. Combine with honey to attract cockroaches more effectively.
Simple implementation. Mix with a ratio of 2 tablespoons of borax, 1 tablespoon of honey, 1 tablespoon of flour. Mix well and add water to make the mixture thick. Finally, pour the mixture into a bowl and place it in places where cockroaches often visit. Although this method is very effective, it can be dangerous for families, especially families with young children. Be careful when performing this method.
2.2. Tips to effectively kill cockroaches with orange and lemon peels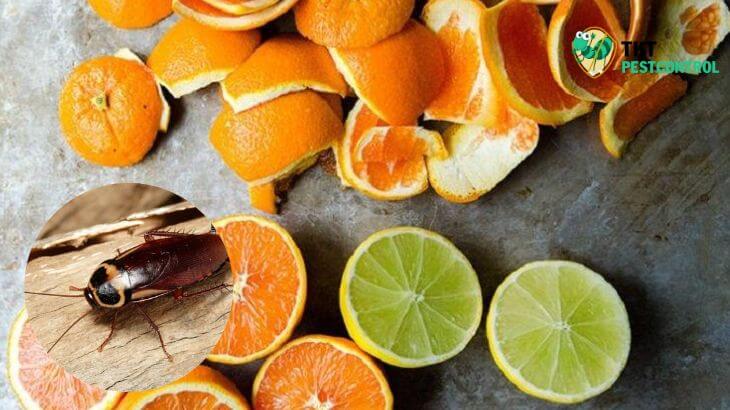 This effective tip to kill cockroaches with orange and lemon peels is both safe and helps the indoor environment add a light fragrance. Can repel cockroaches or ants. You can make use of orange and lemon peels in your own home. Dry them and place them in locations where they often appear.
In addition to lemon and orange peels, you can take lemon juice mixed with a little filtered water in places where insects, cockroaches, and ants often visit. This is a very effective method of repelling cockroaches but cannot completely cure them.
2.3. Tips to effectively kill cockroaches with garlic and onions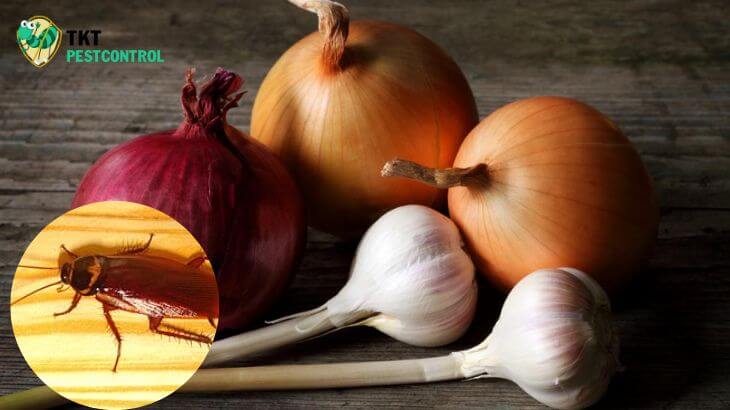 Garlic and onions are always the obsession of cockroaches. The pungent smell of garlic and onions helps repel sprouts. This method was often used by ancient people. Or often hang garlic in the kitchen. To keep cockroaches out of the kitchen protect their food.

The method is very simple, you can put garlic in the place where cockroaches frequent. Or use a little garlic powder on the cockroaches' moving corners. For onions, cut them thinly. They will find a way to free themselves by escaping from your house. A small note is that garlic powder will be easily dispersed by the wind, so be careful to place it in closed corners.
2.4. Tips to effectively kill cockroaches with alum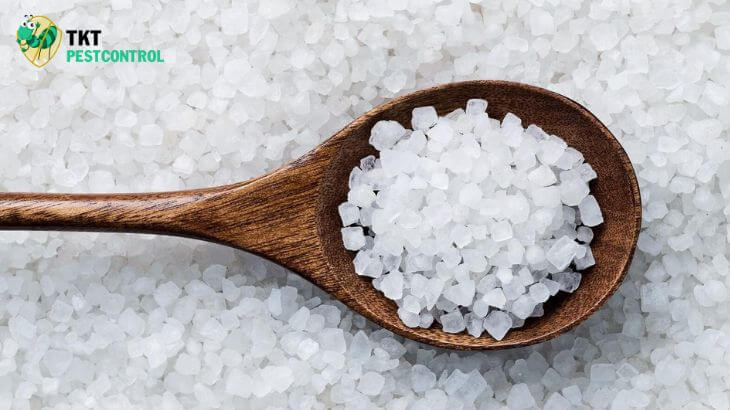 In addition to hating the pungent smell of garlic and onions. Cockroaches also hate the acidity of alum. Just dissolve a pot of warm water and alum, then use that water mixture to clean the house. Wait until the floor is dry, the alum water will seep into the crevices on the floor and leave a characteristic odor that is unpleasant to cockroaches. After only a period of time, cockroaches will disappear from your home space. This method is very effective, but it easily attracts flies and should not be used for food restaurants.
2.5. Tips to effectively kill cockroaches with coffee grounds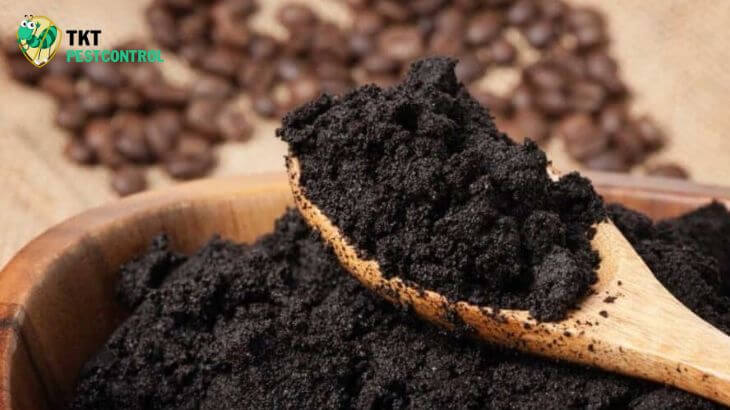 Instead of throwing away coffee grounds every time you brew, you can use them to kill cockroaches. Because coffee contains caffeine that can kill cockroaches. In addition, the scent of coffee easily attracts cockroaches.
You use coffee grounds mixed with water. Then divide this mixture into jars with lids. The cockroaches will be attracted by the scent, then crawl into the jar, and drown. This method requires perseverance.
2.6. Tips to effectively kill cockroaches with bay leaves
Laurel is a hard leaf. Often used as a popular spice for dishes. Especially European dishes. Bay leaves have a very mild scent to humans, but make cockroaches very disgusted.
This spice is available at grocery stores and can be placed in some areas to prevent cockroaches such as walls and cracks in the wall. You can also grind fresh or dried bay leaves into a fine powder for later use.
See more:
Top 10 cockroach-repelling plants that should be planted during Tet< /a>
Tips to kill German cockroaches for Tet 2023
2.7. Tips to effectively kill cockroaches with laundry detergent and fabric softener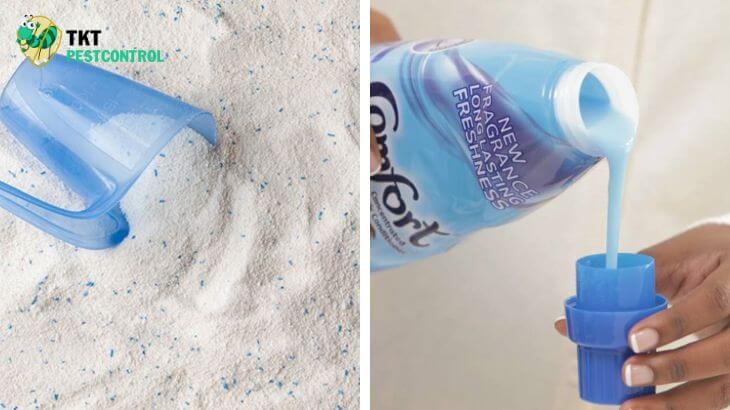 In addition to cleaning clothes. Laundry detergent and fabric softener can also kill cockroaches. Replace cockroach sprays on the market. You just need to add laundry detergent and fabric softener mixed with water into the spray bottle. Then spray in the corners of the walls and under the bed. In just a few times, cockroaches will die and disappear from eating and inhaling laundry detergent. This method is very cost-effective.
2.8. Tips to effectively kill cockroaches with baking soda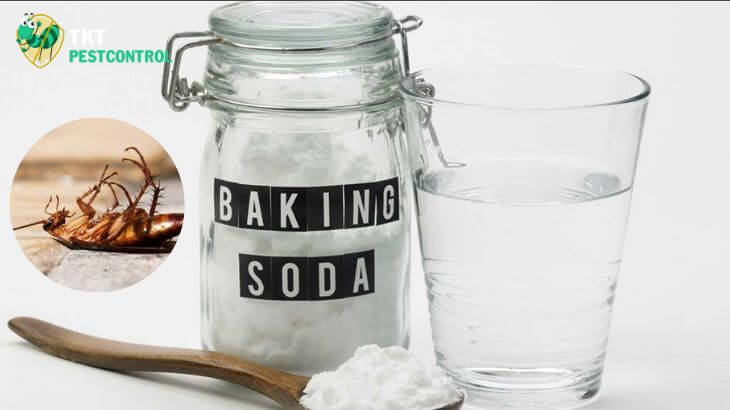 Baking soda is one of the poisons for cockroaches. You can mix baking soda powder with a little cake flour, food or fried purple onions, foods that cockroaches like to eat to attract cockroaches to eat. After eating, they will be poisoned and die. You can kill ants this way.
2.9. Tips to effectively kill cockroaches with tape and purple onions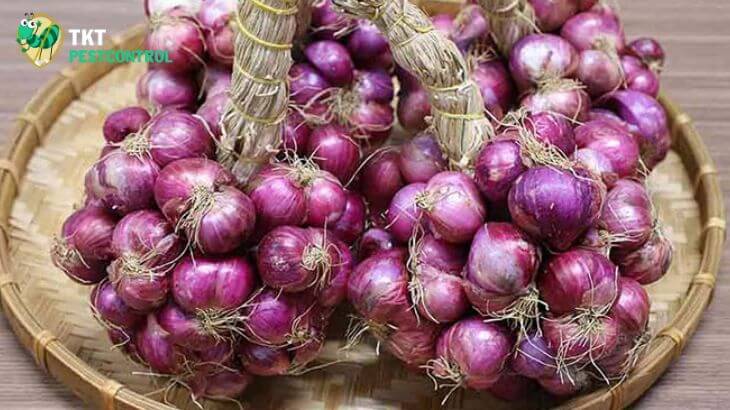 One of cockroaches' favorite foods is purple onions. We can set traps with their favorite thing, purple onions, on a moderately large piece of tape. Then set traps in areas where cockroaches often travel.
When they come into contact, they will be stuck directly into the trap and cannot escape. However, this method is only effective when using glue that is easy to stick and can hold the cockroach tightly. Avoid letting cockroaches escape.
See more articles about killing mosquitoes:
2.10. Tips to effectively kill cockroaches with mouthwash
Mouthwash is a fairly familiar item. But few people know that it has the effect of killing cockroaches. Because mouthwash contains alcohol, it can kill cockroaches quickly. How to kill cockroaches with mouthwash is very simple. You can pour it directly on cockroaches or at cockroach nests.
3. Tips to effectively kill cockroaches in cold water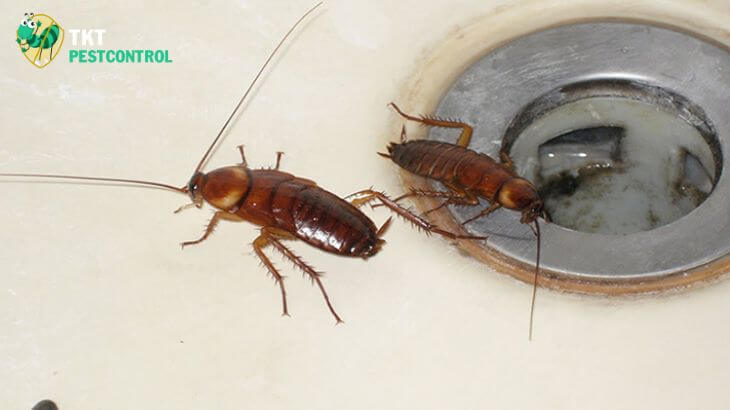 3.1. Tips to effectively kill cockroaches with cockroach killer
In addition to the effective cockroach killing tips above. Using cockroach killers also brings outstanding results, quickly and saves time. However, you should only use it when you clearly understand how to use cockroach killer. Because most cockroach killers on the market have many types that affect human health. You should use top products to ensure safety. This way suitable for eliminating cockroaches in sewers.
3.2. Tips to effectively kill cockroaches with boric acid
When you spread boric acid in places where cockroaches are common, boric acid powder will stick to the cockroaches' feet when they crawl over. Instinctively, they will clean their bodies and ingest boric acid. Once inside the body, boric acid will begin to affect the nervous and digestive systems, causing cockroaches to die.
Cockroaches are not picky about food, so they often eat corpses of their own kind. If a cockroach dies from ingesting boric acid, another cockroach eats the body of the dead cockroach, the boric acid will enter the body of the living cockroach. This creates a domino effect, helping to kill cockroaches permanently.
Summary
Through the article TKT Pestcontrol has provided readers with useful tips to kill cockroaches. Resolve cockroach phobia. Protect your family. Cockroaches will no longer be everyone's obsession when you grasp effective tips to kill cockroaches  This. If you are too busy with work, don't forget we have cockroach extermination service okay.. We will help you quickly kill those annoying cockroaches. Contact us now! Wishing you a good day.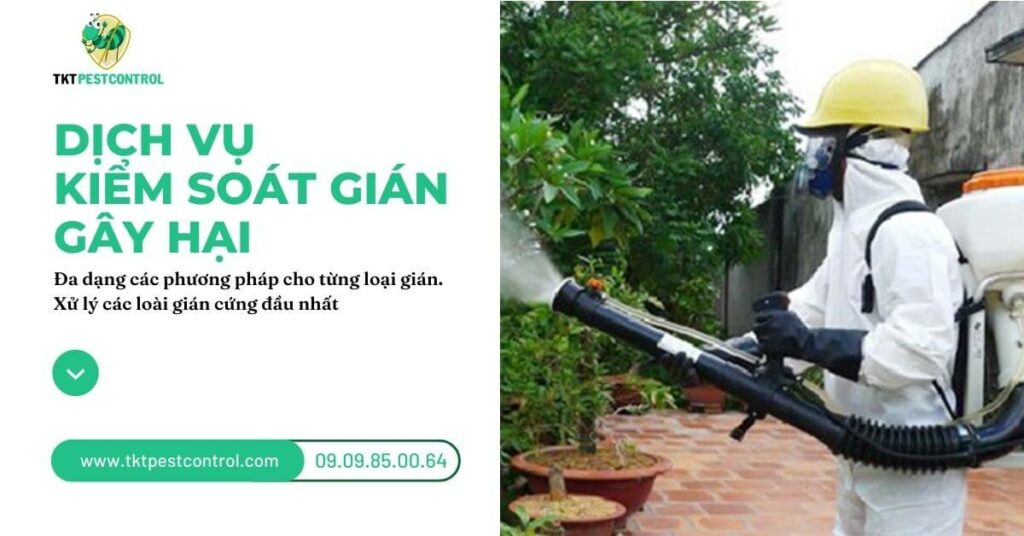 09.09.72.68.03
TKT Pestcontrol® Pest Control Company
Head office: 161 Ung Van Khiem Street, Ward 25, Binh Thanh District, HCMC