📅 Updated the article "Top 10 cockroach repellent plants to plant during Tet" last January 1, 2023 at TKT Pestcontrol insect control company
New Year's Eve is coming for any family that does not want to welcome an uninvited guest who is a cockroach. You also can't spray cockroaches regularly to kill cockroaches. Today TKT Pestcontrol will introduce Top 10 cockroach repellent plants that should be planted during Tet. Helps to effectively repel cockroaches and beautify your home. Create a natural clean space. Let's see!
1. Rosemary Cockroach Repellent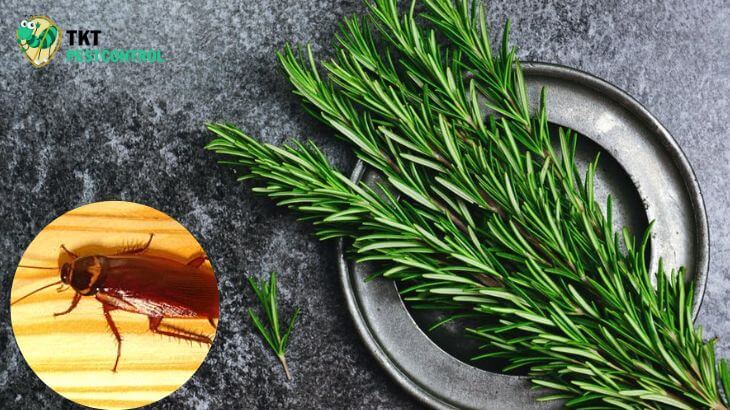 Rosemary is known primarily as a spice plant. They have many different names depending on the locality such as poplar broom, rosemary… Rosemary has a small stem, about 1-2m high, grows in a bush. The leaves of rosemary are numerous, narrow and dark green.
This plant has a rather strong scent, which repels insects such as mosquitoes and cockroaches. Can be planted in the bedroom, living room, kitchen, … To repel cockroaches you take rosemary and cook with water for 30 minutes. Then extract the water to make a room spray solution. The room will have a pleasant scent and repel both cockroaches and noses. If you don't have time, you can put the pot in a place where many cockroaches or insects hide.
2.  Marjoram Cockroach Repellent Tree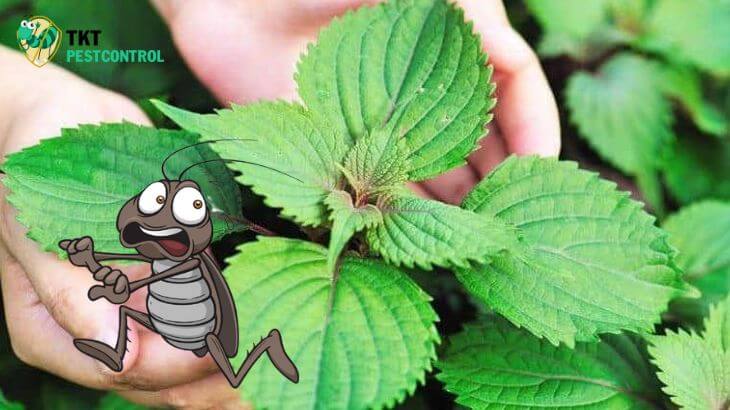 Marjoram is also known as fringe marjoram, cultivated marjoram, pseudo-to, Khuong or white-to…. Marjoram has a straight, square-shaped stem with a height of 30 – 50cm. Marjoram flowers are small, light purple in color and grow in clusters at the tips of branches. The whole plant (including the leaves) has a fragrant, slightly bitter taste. The leaf blade is long, pointed, serrated and has a petiole.
The scent of marjoram is very effective in repelling cockroaches. This is also an easy-to-grow plant that doesn't need to be cared for too meticulously. This plant ranks among the best houseplants.
3.  Cat Mint Cockroach Repellent Plant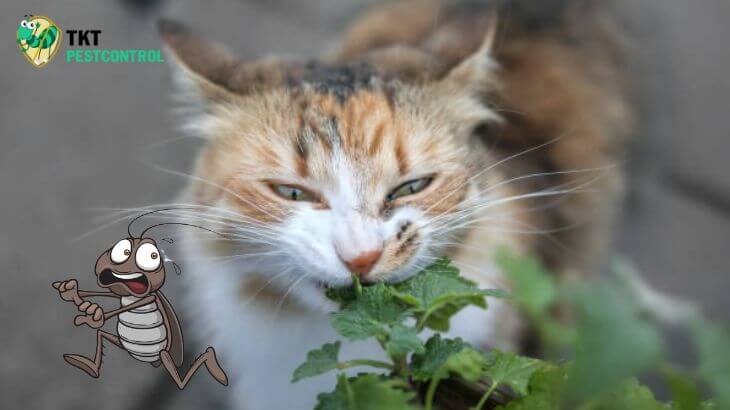 Cat mint is a herbaceous plant, a shrub less than 1m low. Similar in appearance to other mints, the stem is soft and has green foliage. The leaves of this variety are gray-green, slightly dark. Leaves are heart-shaped or triangular. The leaf margins are large serrated, looking a bit jagged compared to those of the mint family. There are hairs on the body. The plant produces small, clustered, white, fragrant flowers.
According to a 1990 study by the University of Iowa (USA), the scent of catnip can repel cockroaches 100 times more effectively than DEET – a substance commonly found in insecticides. To repel cockroaches, you can take dried mint leaves, put them in a bag, and hang them where cockroaches often appear. Another way is to make a cup of mint tea and then dry it, then extract it into a spray bottle, and then spray it in places where cockroaches often appear.
4.  Cockroach Repellent Basil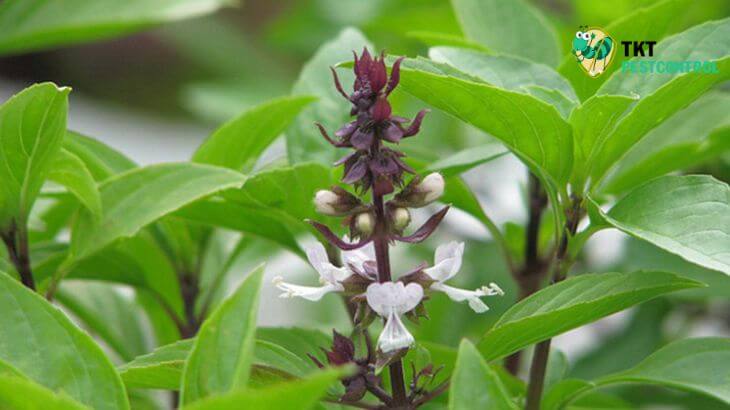 Basil is also known as É cinnamon, basil, Rau é, Huong Thai… The scientific name of basil is Ocimum basilicum, belonging to the Lamiaceae family. This is an herbaceous, annual plant, on smooth and sometimes hairy stems, often branching from the base and about 50-60cm tall. The leaves are opposite with stalks, elongated blades, with very pale green or purple-black plants. Flowers are small, white or purplish, branched. The fruit contains glossy black seeds.
The pungent smell of basil is feared by cockroaches as well as many other insects. You can cut branches or plant in small pots in the kitchen or where cockroaches often hide.
You can make essential oil from the basil plant to make an insect repellant at home that is both safe and effective.
5.  Lavender Cockroach Repellent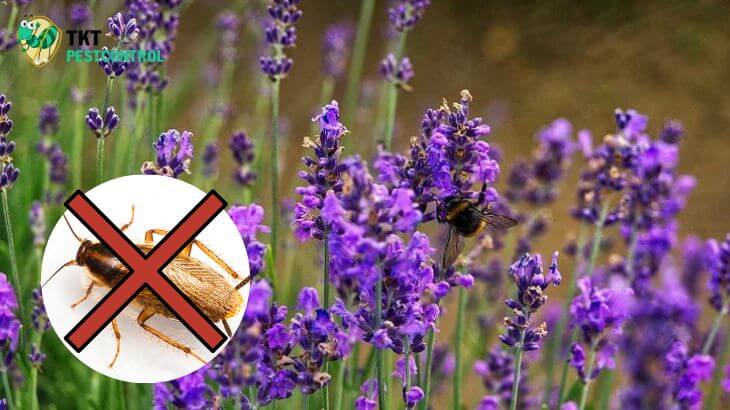 There are many different varieties of lavender. The best known species are Lavandula angustifolia, Hidcote purple and Dwarf Munstead which stand out for their purple color and small stature. Others have larger stems and grow up to 1 meter tall.
This is a type of flower that is used by many people during Tet to both decorate the house and effectively repel cockroaches. The scent from lavender is offensive to insects such as mosquitoes, cockroaches, fleas, rodents and moths. In addition, the scent of flowers also helps to relax, reduce stress and increase sleep quality.
6.  Cockroach repellent chrysanthemum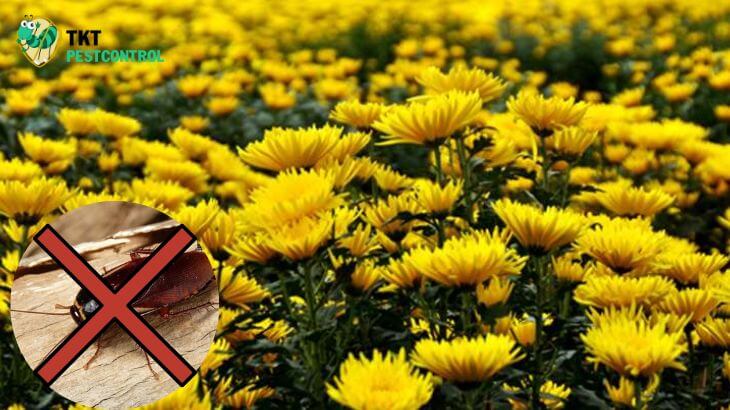 Yellow chrysanthemums usually grow on the top of the stem. Flowers are unisexual or bisexual. Unisexual flowers in flowers usually have only male stamens or female pistils. Bisexual flowers usually have both stamens and pistils on one flower. Flowers have a diameter of 3-7cm depending on the type. The fruit of the chrysanthemum plant is small, containing a single seed, embryonic and without endosperm.
In addition to being a decorative fresh flower, chrysanthemum also has the ability to purify and detoxify the indoor air. Moreover, the scent from chrysanthemums is also a tool to repel cockroaches and many other insects such as ants, fleas, ticks and aphids. You can plant large chrysanthemums or mini chrysanthemum pots placed in the kitchen, living room, in front of the door … To prevent the intrusion of cockroaches.
7.  Cockroach repellent plant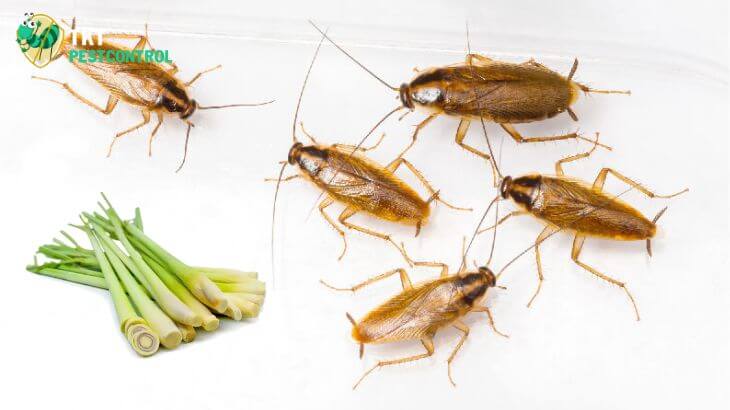 Lemongrass or lemongrass is a perennial plant, growing in a bush 0.8m to 1m high. The leaves are narrow and long, like rice leaves, on both sides of the leaves are rough, when peeled off, they have a fragrant aroma. The rhizome is white or slightly purple. According to Oriental medicine, lemongrass has the taste, aroma, and warmth.
The scent of lemongrass essential oil makes you feel comfortable, pleasant, but makes it difficult for cockroaches to locate food. This plant is also very easy to grow, you can water them about 3 times a week.
8.  Cockroach repellent plants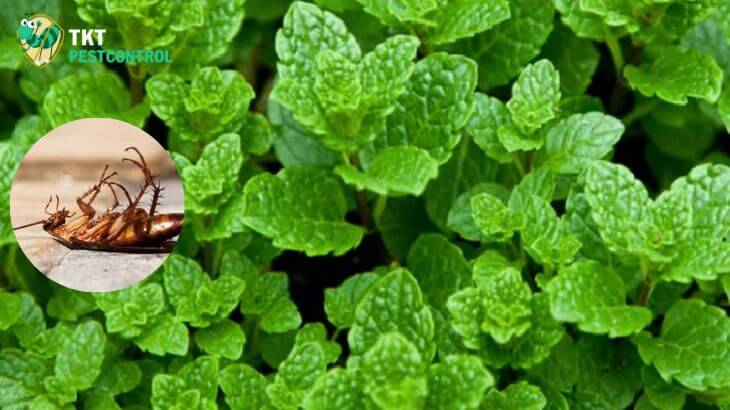 Basil is a herb of wild origin, so it grows very quickly, the stem is easy to grow in clusters on the ground. The leaves are relatively small, oblong, with serrated edges and have a characteristic aroma.
Works like basil. Simply plant lots of thyme plants indoors. Cockroaches will no longer dare to come near your house. Besides, this plant can also repel some other insects such as ants, mosquitoes, bees …
9.  Cockroach repellant plants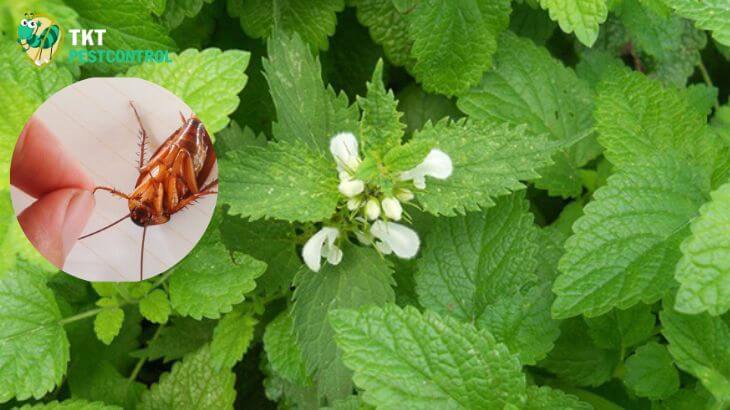 Herbs, 0.5-1m high. Leaves opposite, toothed edge, purple underside, sometimes both sides are purple, brown or green with rough hairs. Small flowers grow in cymbal at the tips of branches, white or purple, opposite. Small, spherical fruit. The whole plant is fragrant and hairy.
Perilla is a medicinal ingredient in herbal teas. In addition, they also have the ability to repel cockroaches very effectively. Perilla will give off scents that people find pleasant but cause cockroaches to avoid "as far as possible".
10. Plants that repel cockroaches belong to the onion family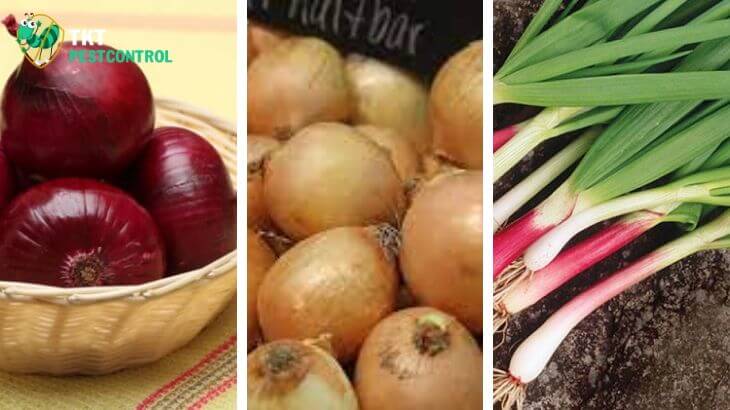 Scallions, onions, garlic, scallions, shallots… are known as "natural pesticides", capable of repelling many harmful insects in the home as well as for the vegetable garden, including slugs, bed bugs, flies, some worms, mosquitoes and cockroaches. Other crops grown near the onions will benefit, with fewer pests and diseases.
Summary
In the above article, we have shared with you effective cockroach repellent plants without having to use toxic chemicals. These are the crops that are suitable for every family when Tet comes. TKT Pestcontrol wishes all readers a very happy 2023 – prosperity – prosperity. And Hope you will apply and successfully chase cockroaches out of living space.
Contact us for quick and effective cockroach extermination services. Many attractive promotions are waiting for you.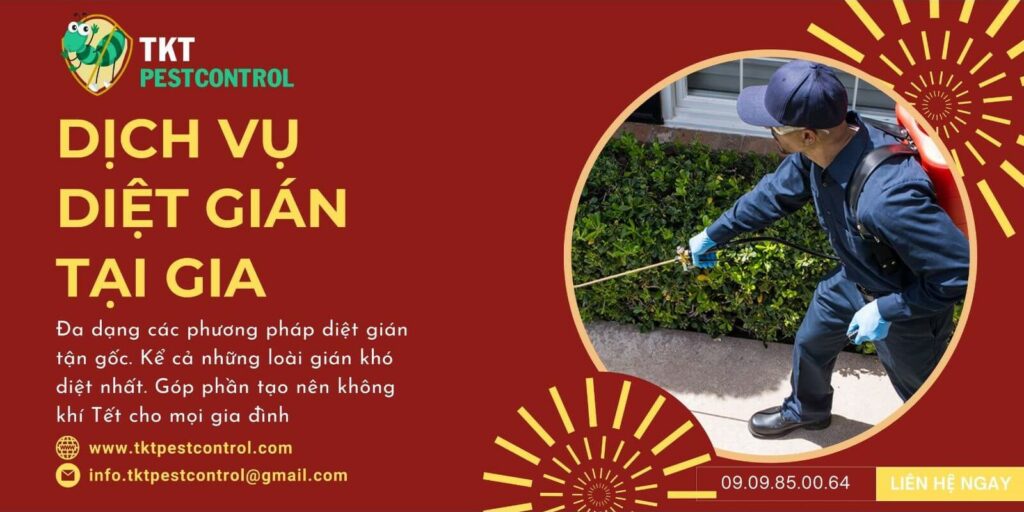 Photo: Cockroach extermination service at home

09.09.72.68.03
TKT Pestcontrol® Pest Control Company
Head office: 161 Ung Van Khiem Street, Ward 25, Binh Thanh District, HCMC