📅 Updated Post " TOP 10 How to treat termites at home with extremely effective folk methods" last November 7, 2022 at TKT Pestcontrol Pest Control Company
You are annoyed with hundreds, thousands of termites destroying your material every day, Are you looking for how to treat termites at home?
Today TKT Pestcontrol will introduce to you the article Top 10 how to treat termites at home with extremely effective folk methods, using only readily available materials at home. Check it out with TKT Pestcontrol!
1. Harm of Termites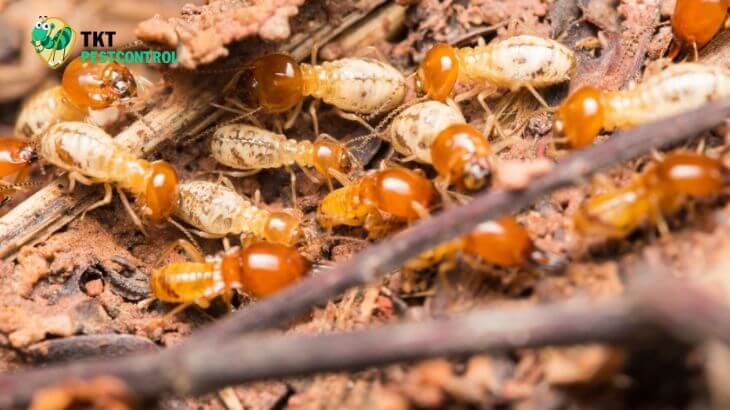 Termites are harmful insects to construction works, even many important human items. Because of the habit of hiding, in groups, it becomes difficult to destroy all of them. More than the power of termites can destroy houses, dykes, reservoirs, boats, bridges…, even destroy many precious library documents… Losing a lot of money , sometimes cannot pay with money.
2. 4 Signs Termites appear in your home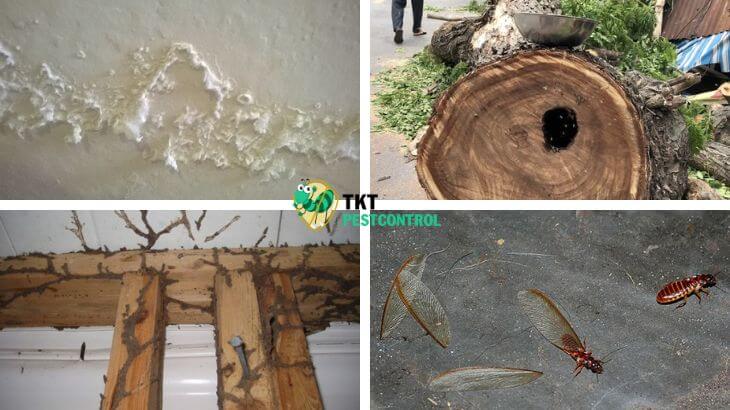 TKT Pestcontrol has received many requests to deal with termites in the home with the condition of the items being irreparable. Although it is possible to destroy all Termites, it is not possible to get the item back intact after being severely damaged by termites. So today TKT will show you 4 signs of termites appearing in your home as follows: 
– Paint bubbling or cracking. If you see the coating on the surface bubbles and cracks. That is a sign that termites are chiseling inside the structure of walls, floors, furniture,…
– The wood is hollow inside. To check the inside of wooden objects is not gouged by Termites or not. Then you can use your hands to knock all over the wood surface. If it makes a gurgling sound, it means the inside has been hollowed out.
– Termite mud pipe. Usually the termites will build a pipe for the object to transport the wood chips it has hit to the nest. These mud tubes are made from small particles of soil and wood, extending from the ground to the wood or on concrete floors…
– Termites have fallen all over the house. The time of season change from spring to summer is when the king (king) flies apart to find a mate to mate. When they meet a suitable mating object, they will drop their wings to enter the reproductive stage and create a new termite nest. So, when you see a series of termites falling to the floor, most likely termites have chosen your home as a "base point", you must find a how to treat termites at home immediately. 

If you encounter these signs, please treat termites at home by the methods below or contact us via hotline 09.09.05.80.20 for protection your items before it is completely destroyed.
3. Top 10 How to treat termites at home with extremely effective folk methods
3.1.Use sunlight to treat termites at home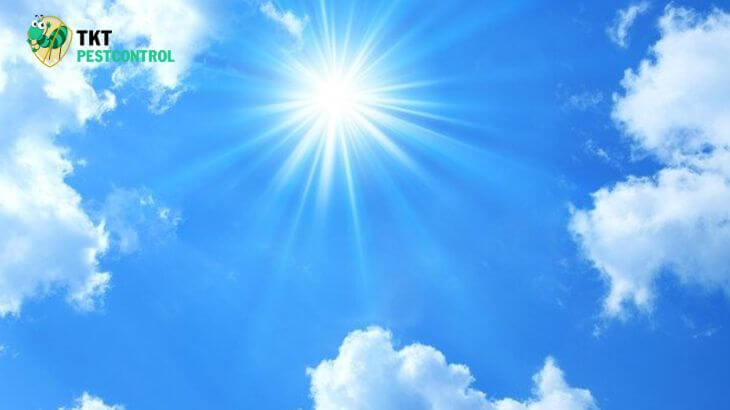 Termites are especially sensitive to the ultraviolet rays present in sunlight. So the simplest way to kill termites and repel termites is to bring the furniture with signs of Termites to the outside, terrace or large yard. Direct exposure to sunlight Termites will automatically leave.
For maximum effect, keep the furniture outside for about 3 consecutive days. Termites will be killed in harsh environments. However, this method is cumbersome because you have to carry things outside. In the worst case, if it rains or is cloudy without sunshine, it will backfire, making termites grow stronger.
3.2. How to treat termites at home with cardboard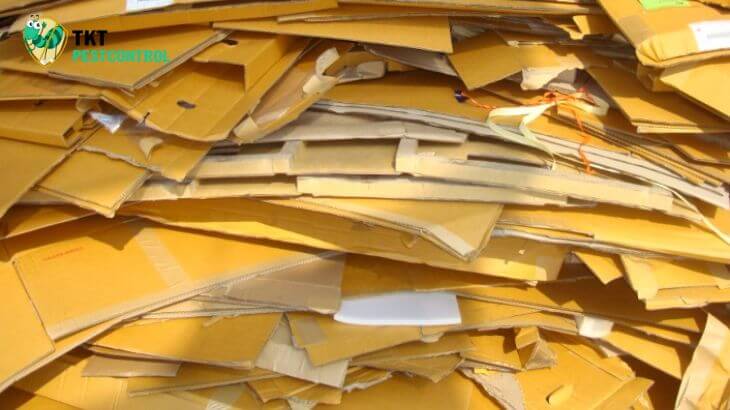 Usually the Termites will eat deep inside the object first. So, getting rid of termites becomes difficult because you can't split a wooden item in half just to treat termites, especially when it's a very valuable item. The best way to lure Termites is to use cardboard boxes, especially when they are damp.
To trap Termites first you cut a piece of cardboard and spray some water to make them wet. Then overlap the pieces of cardboard and place traps near the infested area. Termites will be attracted and redirect to attack the cardboard. All that remains for you is to remove the trap that already has a large number of termites and burn it safely.
This solution can attract and destroy hundreds and thousands of termites, but cannot destroy termites completely. It should be used in conjunction with other methods to keep Termites from returning to your home again.
3.3. Soap and salt water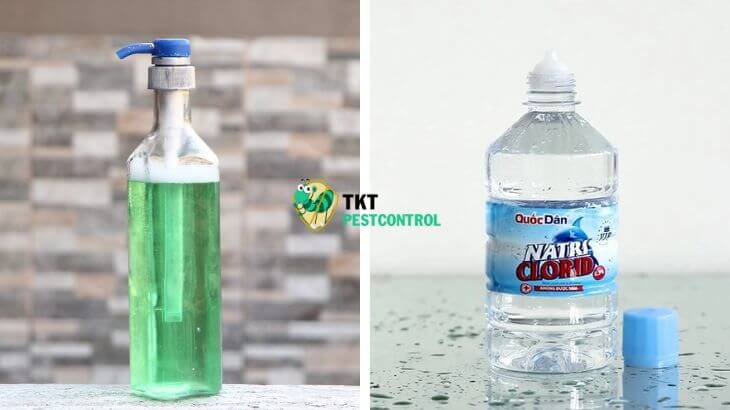 Soap water and salt water are two simple termite treatments. Which you can easily find in your wharf. Dishwashing liquid or salt water is mixed in a 1:1 ratio with water. Store in a spray bottle. Spray directly on the surface showing signs of termites. For deeper termite holes, you should use a syringe and inject the solution as deep as possible.
These two methods are basically the same and can suffocate them. However, it needs to be repeated many times to be effective. However, similar to using cardboard, it does not work at home to treat termites at the root.
3.4. Pure Cayenne Pepper Powder and Turmeric Powder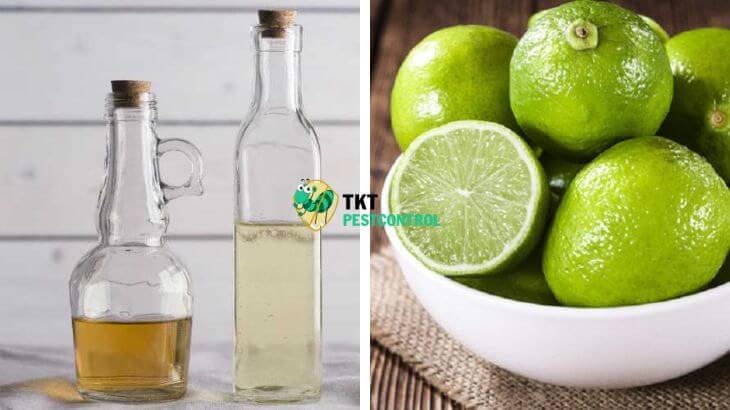 The solution of white vinegar and lemon is a very good termite control mixture. This method only works well if the area affected by termites is not too large.
How to make a solution to kill termites:
– Cut 2 lemons in half and squeeze the juice.
– Add half a cup of white vinegar to the lemon juice and mix well.
– Put the mixture into a spray bottle and spray on the affected areas, spray every day for the best effect.
3.6. Homemade termite treatment
Homemade termite treatment, just hearing the name, we also think of this as a complicated way to treat termites at home. But actually this way is very simple just need some garlic oil, tobacco and neem oil. How to make the drug as follows:
– Mix garlic oil (20%), tobacco (5%), neem oil (10%) into hot water.
– Pour the solution into a spray bottle.
– Spray the mixture on the affected areas.
– Repeat this method once every 2 days and maintain for at least a week.
Garlic has very strong insecticidal and bactericidal properties that can kill termites extremely effectively. Neem oil and medicine are playing a role in preventing the growth and spread of termites. This is an effective termite treatment for small and medium scale. On a large scale like construction, this is not optimal.
3.7. How to treat termites at kerosene house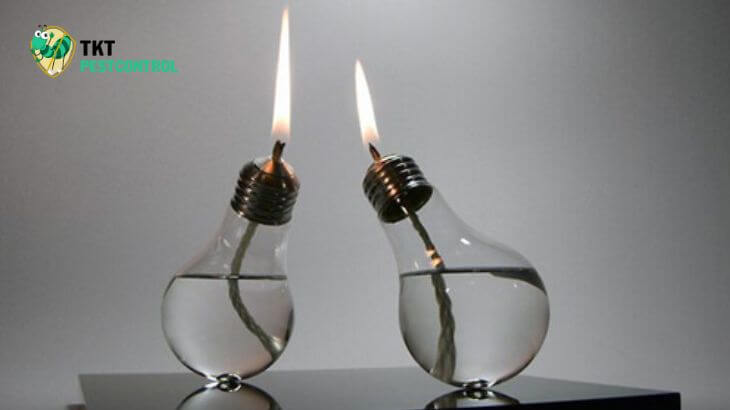 Petroleum is one of the enemies of Termites. Because where there is kerosene, there are no termites. Kerosene creates an unpleasant odor that limits the breathing and feeding ability of termites.
However, kerosene is very effective, but kerosene is very flammable. Therefore, it needs to be handled very carefully. In addition, you can add a little lemongrass oil, orange oil or neem oil to both increase the effectiveness and create a more pleasant smell for your home.
3.8. How to treat termites in the house with aloe vera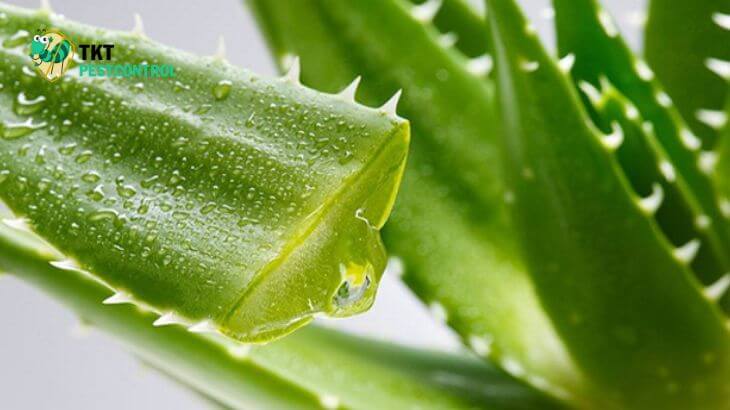 For humans, aloe vera is a multi-functional household ingredient. But for Termites, it is a natural enemy. When termites come into direct contact with aloe vera, they will be destroyed immediately.
The viscous part extracted from the leaves is a special substance to kill Termites. You can buy aloe vera gel often sold at supermarkets to save more time. Then apply or spray on holes and cracks where termites appear. Do this twice daily until all termites are eliminated.
3.9.Freeze Termites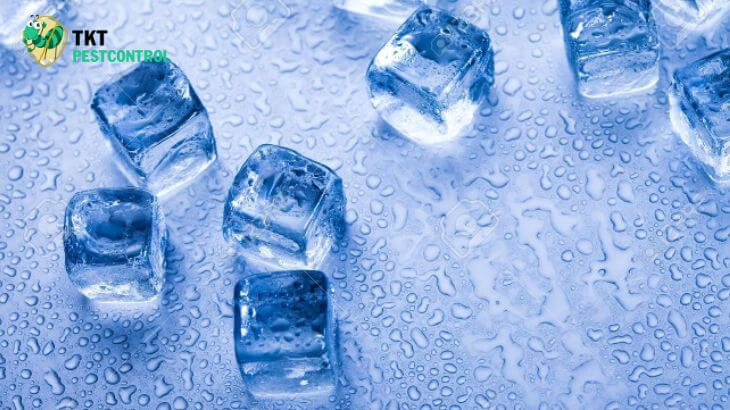 This may sound a bit strange, but it really works. However, this technique only applies when the objects infested by termites are small in size. Or large objects can dismantle parts. Also you must have a large freezer.
Put infected wood chips in the freezer for at least 2 days and up to 3 days. This will ensure that the termites inside will "go" completely..
3.10. Dip wooden furniture in water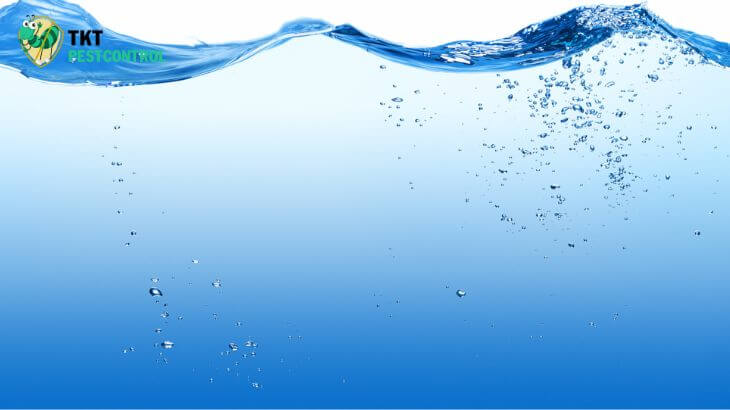 This method has been used very effectively by the ancients until now. Very simple, yet incredibly effective. The ancients often tied the wood together and dropped it in the pond for a few days to kill the termites inside. Termites cannot swim and they will drown. You can use this method to ensure the best effect
Inundate areas where termites occur. If the primary source of termites is around a yard or garden, consider submerging those nests in water.
Utensils and water It's a strange idea, but it works in practice.
4. Termite treatment service at home – At the root – Cheap – Prestige – Ho Chi Minh City
In addition to the ways to treat termites at home with extremely effective, low-cost human methods above. You can use the termite treatment service at home – At the root – Cheap – Prestige – Ho Chi Minh City. TKT Pestcontrol will be the best choice for you. Because TKT Pestcontrol has 10 years of experience easily and quickly handle both simple and complex insect requirements Termite.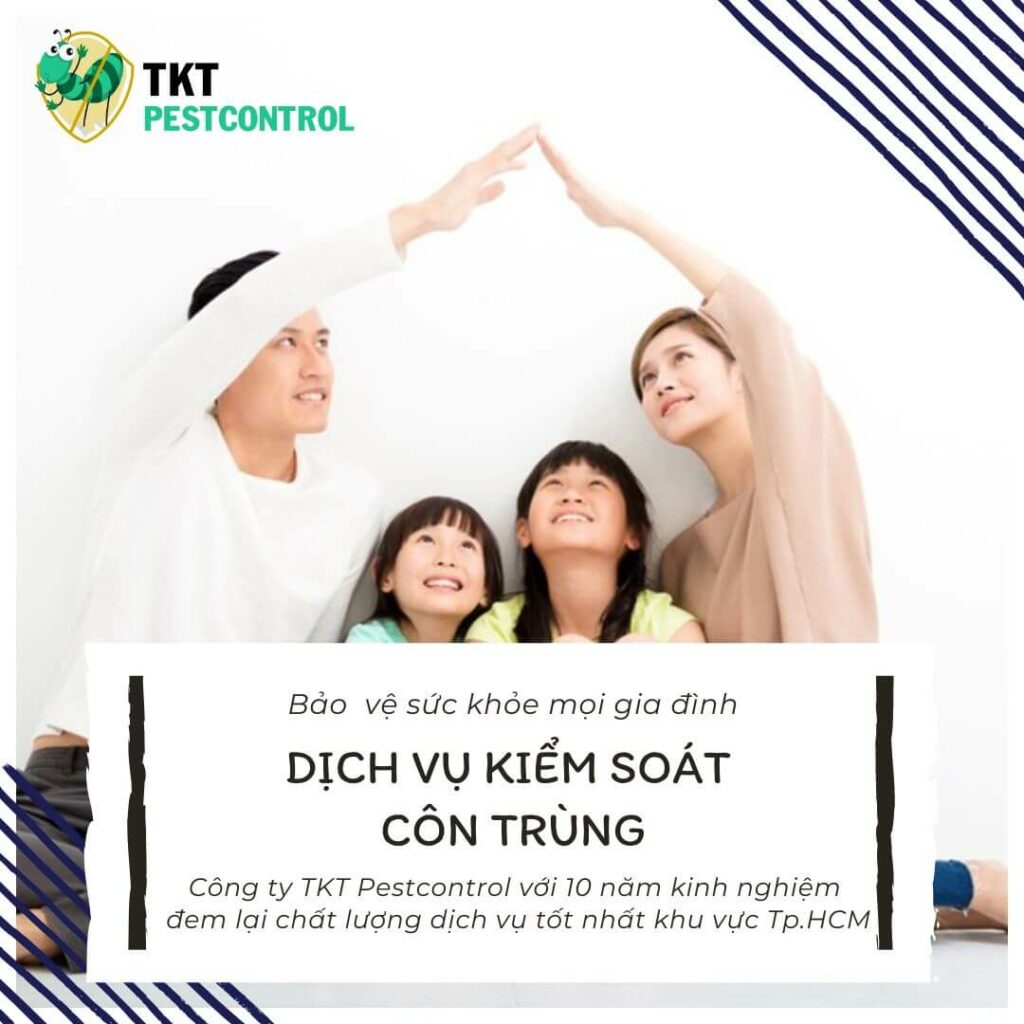 Above is how to get rid of termites at home with folk methods and available materials. You can simultaneously apply home remedies to get rid of termites more effectively. Follow TKT Pest Control for more handy home care and cleaning tips!

09.09.72.68.03
TKT Pestcontrol® Pest Control Company
Head office: 161 Ung Van Khiem Street, Ward 25, Binh Thanh District, HCMC