📅 Update Post "Pick up 10 tips to keep mice out of the house" last day August 29, 2022 at Control Protection insect TKT Pestcontrol
Today TKT Clean will share 10 simple and effective tips to keep mice out of the house. Solve the problem of rat destruction in the house, motel room, building affecting family activities. These tips to keep rats out of the house keep children safe, but also prevent property damage and potential disease. Let's watch it!
1. What is a mouse?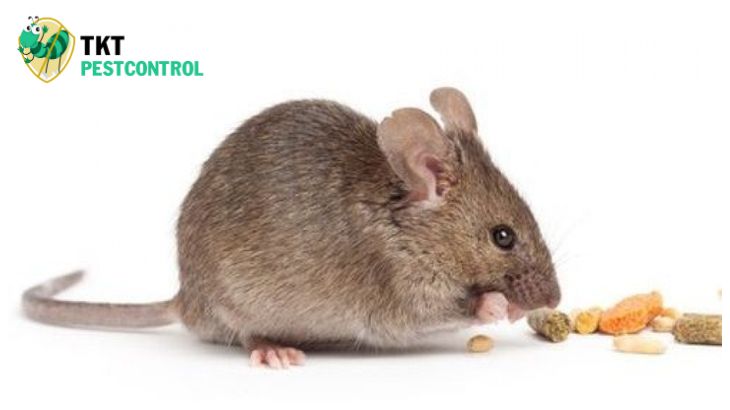 "Rats are the largest family of omnivores and mammals on the planet, more than 1383 species have been discovered globally, including most species of mice, rats, and gerbils. ..is found throughout Eurasia, Africa, Australia, Japan,… Chile "Source Wikipedia
They are widely distributed almost everywhere in the world. Depending on the mouse family, they can live in groups or live alone. They have a strong reproductive capacity. Their average lifespan is only at least 1-2 years.
Mice are small mammals, usually about 10 cm long (excluding the tail), but range from 4.5 to 8 cm in the African dwarf rat to 48 cm in the giant slender-tailed rat. male. Rats often have keen hearing and sense of smell.
2. 10 Tips to keep mice out of the house
2.1. Tips to keep mice out of the house with chili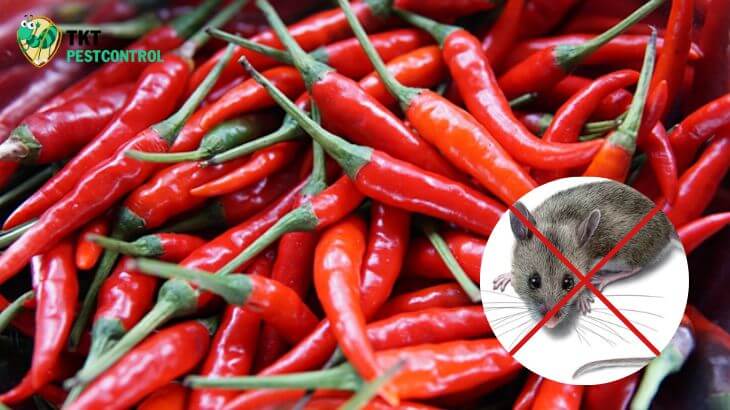 Chili in addition to increasing the pungent flavor of dishes. But also effective. The smell of chili powder when inhaled by mice will shed tears and leave without daring to come back again.
The way to do it is very simple: You spread chili powder on the edge of the wall, the corner of the kitchen and other places where rats often go. Or mix with water to spray around the garden. Although this method does not affect human health like other powders and chemicals. But also annoying for everyone in the house, especially small children. Spray only in places out of sight and do not use much.
2.2. Tips to keep mice out of the house with garlic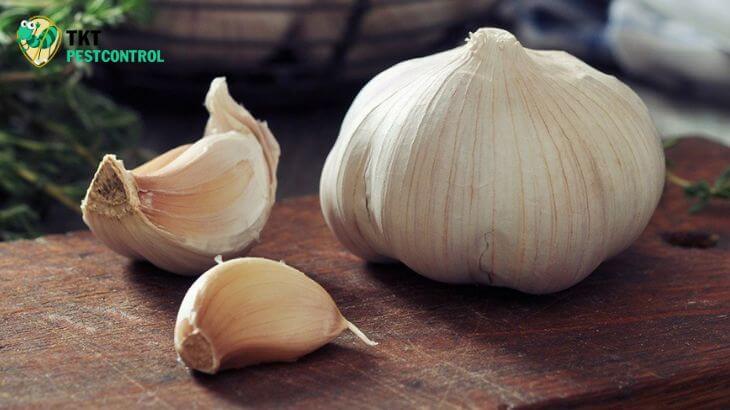 Like chili peppers, garlic also has a pungent smell. And with the very sensitive sense of smell of rats. So they are very afraid and stay away from the smell of garlic. Here's a simple trick you can do. Why don't you try it now.
The way to do it is the same as using chili as follows: First, crush the garlic, then place it in places where rats often pass by. You can use garlic powder sprinkled around the holes. Or use garlic juice to soak cotton pads around.
2.3. Tips to keep mice out of the house with a mouse repellent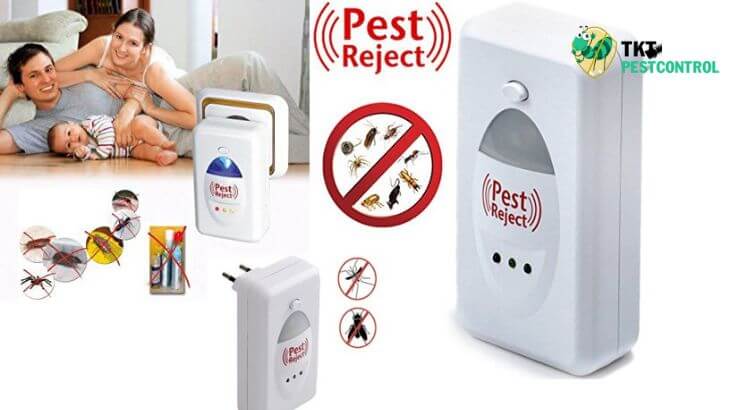 According to many studies, scientists have found. The mouse will be affected when hearing sounds with frequencies from 20000hz – 21500hz they will be very uncomfortable. Causes headaches and dizziness in rats. That's why they invented a rat repellent with this supersonic frequency. In particular, for rats that often climb on the ceiling that we are difficult to reach to destroy, this way of chasing mice with sound is quite effective
So does this super sound affect humans?. The answer is no because the ultrasonic type should be beyond the threshold of human hearing. Therefore, they will not affect human life. Currently on the market there are many chuoort chasers you can refer to such as: Pest Reject, XCAT AT, Pestfree, Riddex… and buy and use!
See also: Sound waves repel mice really effective ?
2.4. Tips to keep mice out of the house with soap powder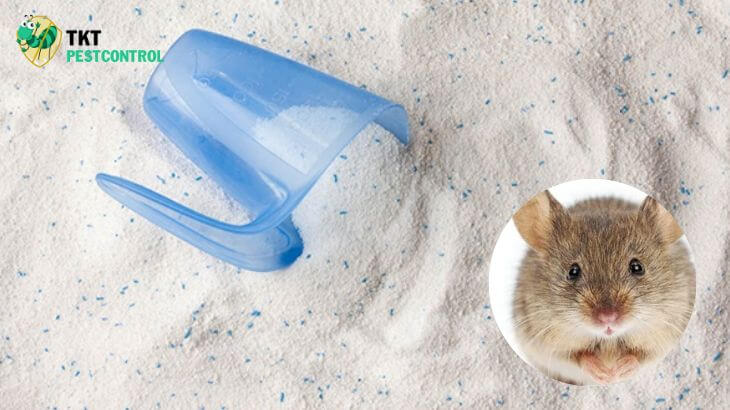 This is a humane way of getting rid of mice by trapping them and releasing them. With simple and economical washing powder. This method cannot kill mice completely, but it can still effectively drive mice out of the house.
How to do it: You just need to put a few tablespoons of chili sauce along with laundry soap and water into one. Then, gently shake the mixture to dissolve and spray it where rats often go. Washing powder acts as a glue to help chili peppers stick longer, making mice not dare to come near your house.
2.5. Tips to repel mice and cockroaches with mothballs, camphor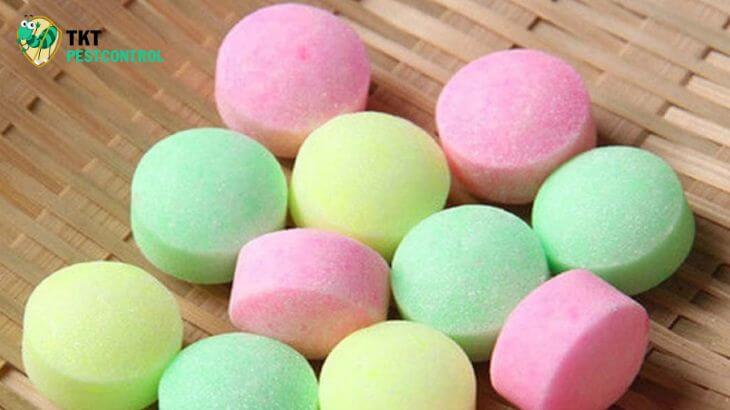 Như bài viết trước của TKT Pestcontrol thì long não có thể đuổi gián. Thì hôm nay chúng tôi giới thiệu thêm một công hiệu của long não là có thể đuổi chuột.Băng phiến được coi là "Vũ khí đuổi chuột" vì mùi hương của nó. Đặt băng phiến, long não ở góc nhà và nơi chuột thường đi qua. Chuột sẽ bỏ chạy ra khỏi nhà bạn. Tuy nhiên hãy cẩn thận khi sử dụng chúng vì bọn trẻ có thể ăn phải hoặc chạm vào nó.
2.6. Mẹo đuổi chuột dân gian bằng đinh hương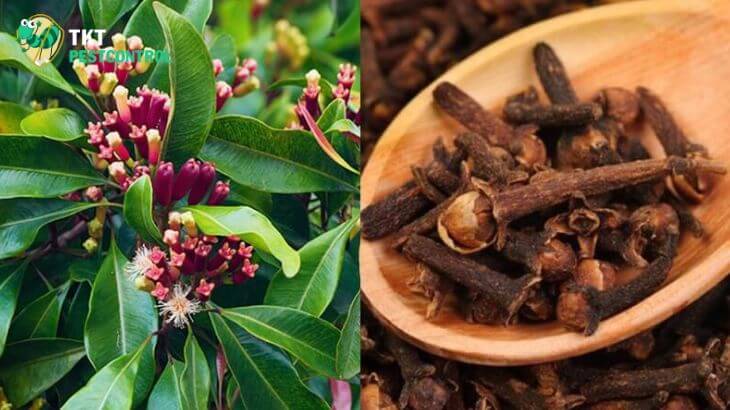 Clove is a herb used as a spice in cooking. However, few people know that the pungent smell of cloves is the enemy of mice. This is also one of the old ways to keep mice out of the house.
How to do it: You put a handful of cloves in a thin cloth and hang them in places where rats often appear. Or you can also sprinkle clove powder in the lair, where rats often "visit". When smelling cloves, mice will immediately leave.
2.7. Tips to keep mice out of the house with python fat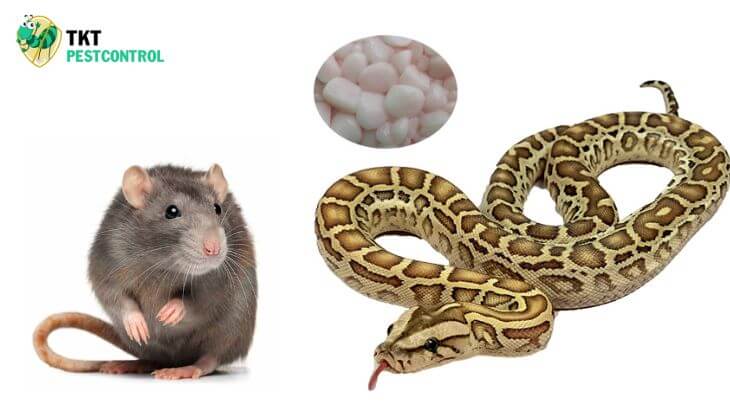 You probably also know that the "natural enemies" of mice are reptiles such as snakes, pythons,… So the mouse instinctively avoids places where its enemies appear. Python fat will be a safe choice to be able to permanently repel mice.
How to do it: It's very simple, you just need to pour python fat straight into the hiding place of the mouse or Apply to places where rats frequent. Surely they will be very scared and rush to run out of your house right away.
2.8. Tips to keep mice out of the house with onions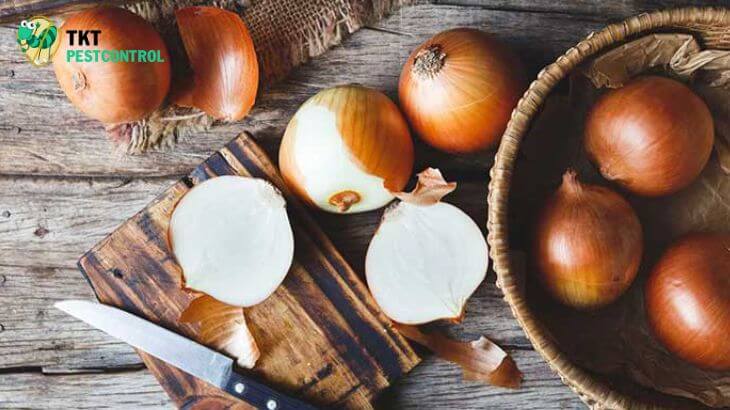 Not only you but even the rats hate the pungent smell of onions. But this trick is a bit difficult because onions rot quickly and can affect other pets. In addition, you will have to change the onion every two days.
2.9. Tips to keep mice out of the house with cinnamon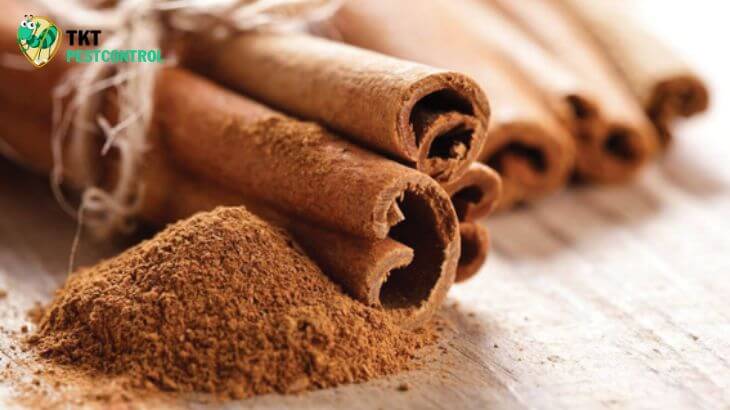 Cinnamon has a very fragrant smell, sweet taste but has a pungent smell. Through the above tips, we can see that rats hate the pungent smell. So cinnamon can also repel mice. Not only that, cinnamon also helps your clothes and home smell better. The method is similar to chili and garlic. This is an effective way to treat bossy rats in your home.
2.10. Tips to keep mice out of the house with mint leaves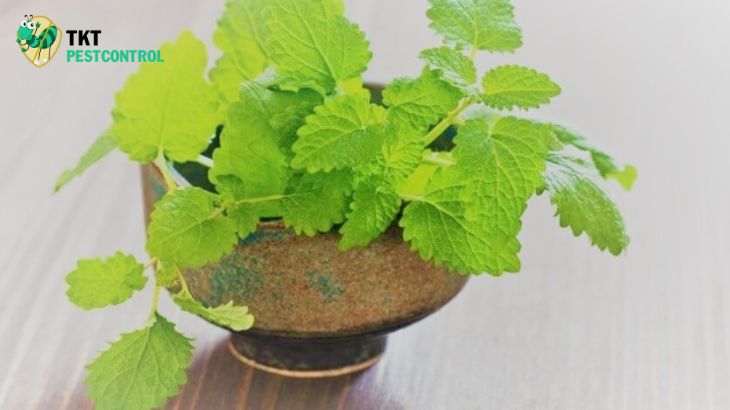 The scent of mint has a spicy smell that will make the nerves of the rats dizzy and numb. So you can grow mint plants in the house so that mice do not dare to come near your house anymore. Or you can crush mint leaves, soak them in cotton balls, and place them in other entrances and nooks and crannies that you think are the rodent's cozy hiding places. Remember to replace this mint-soaked cotton pad regularly. And a great advantage that cannot be ignored is that your house and inn will also be deodorized by mint leaves and become more fragrant!
3. Some related questions
What smell do mice fear the most?
Mice have two different ways of picking up scents: their noses and a specialized organ inside their noses called vomeronasal (VNO) that detects their fellow pheromones and sniffs out predators. other. Therefore, there are scents that make mice uncomfortable, but what really makes them panic is the smell of carnivore protein. Click to read more 44 ways to chase mice in the article.
Is the rat repellent really effective?
The answer is yes and no. Some homeowners have noticed an immediate effect at first, but over time the rodent problem in the home will persist. Rats are quite resilient and adaptable, so although the sound may annoy them at first, they will gradually get used to that frequency or find an alternative shelter about 6 7m away from a food source.
What is the best way to keep mice out of the house today?
There are many proven effective ways to prevent mice on the ceiling, in the room, in the garden. The methods are all based on the biology of mice that strike at fear of being killed, or of not finding a food source or safe hiding place. To know more, please click to read more about the ways to prevent mice in the article.
Summary
Through the article, TKT Pestcontrol has provided you with 10 effective tips to keep mice out of the house. These ways are very simple, you can easily find them around you. Take the initiative to find ways to chase mice before they destroy important assets. And prevent diseases transmitted by mice.
If you are looking for a reputable mouse repellent company. Then TKT Pestcontrol will be a perfect choice. We use safe biological methods for buildings – offices – apartments. Does not affect human health. Use safe biological sprays. Provide the best quality of service. Contact us now for a free consultation.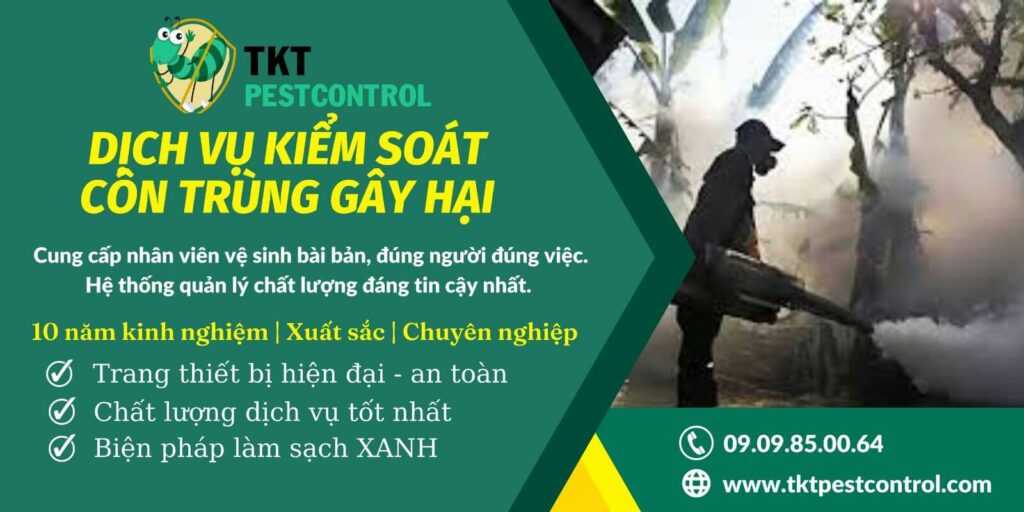 See more articles
Termites fly into the house, how to chase them away? – https://tktpestcontrol.com/moi-canh-bay-vao-khap-nha/
How to treat termites in the house Latest 2020 – https ://tktpestcontrol.com/cach-tri-moi-duc-tuong-trong-nha-moi-nhat-2020/
Instructions on how to treat wood-eating termites ✅ 5 Common ways – https: //tktpestcontrol.com/huong-dan-cach-tri-con-moi-an-go/
4 Simple and effective ways to kill termites under the floor – https://tktpestcontrol.com/4-cach-diet-moi-duoi-nen-nha-don-gian-hieu-qua/
How to catch queen termites in the house simple and effective – https://tktpestcontrol.com/cach-bat-moi-chua-trong-nha-don-gian-hieu-qua/
Pocket how to kill weevils in rice that you should know- https://tktpestcontrol. com/cach-diet-mot-in-gao-tai-nha/
How to kill wood termites ✅At home ✅Original ✅Simple- https://tktpestcontrol.com/cach-diet-moi-mot-go-tai-nha-tan-goc-don-gian/

09.09.72.68.03
TKT Pestcontrol® Pest Control Company
Head office: 161 Ung Van Khiem Street, Ward 25, Binh Thanh District, HCMC