📅 Updated Post "Synthesis of 3 effective tips to kill ants" last day 25 November 2022 at Conventional Control Company identical TKT Pestcontrol
Tips to kill ants to help solve all the phobias that ants cause to every family. Ants are seemingly harmless insects, but the consequences they cause are huge, especially for many food businesses. For example, contaminating food, causing food poisoning, affecting the reputation of the business …. The article summarizes 3 effective ant killing tips below will help you thoroughly solve the above problems, help the You can remove the shell in a split second.
See more: 5 How to get rid of ants in the house
1. Tips to kill ants with indigestible food
1.1.Tips to kill ants with cornstarch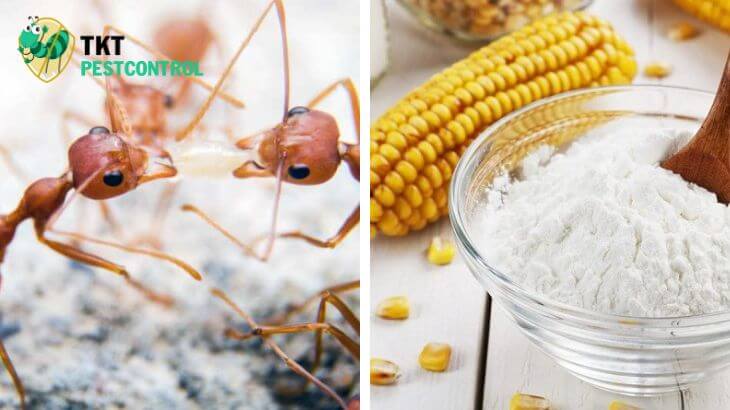 Corn meal is like a double-edged sword to ants. Cornmeal provides ants with an abundant amount of food, but ants cannot digest cornmeal, they will die after eating. This method kills ants immediately, but it kills ants slowly and effectively at the root. You can easily buy cornmeal at a low cost, easily found in stores, supermarkets,.. Eco-friendly is a safe and long-lasting method.
1.2. Tips to kill ants with coffee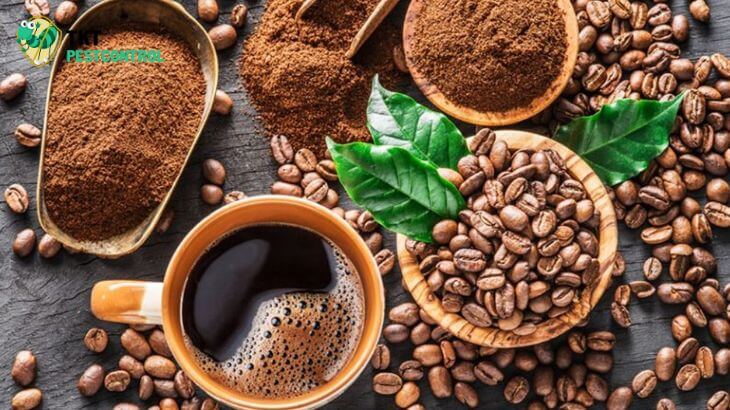 The substances in coffee cause ants to eat, their bellies will expand and die on the spot. Therefore, you can use coffee grounds and coffee water to effectively kill ants. Pouring coffee grounds or coffee water into ant nests or places where ants appear will be a quick and effective way to control ants.
1.3. Tips to kill ants with tea and apple juice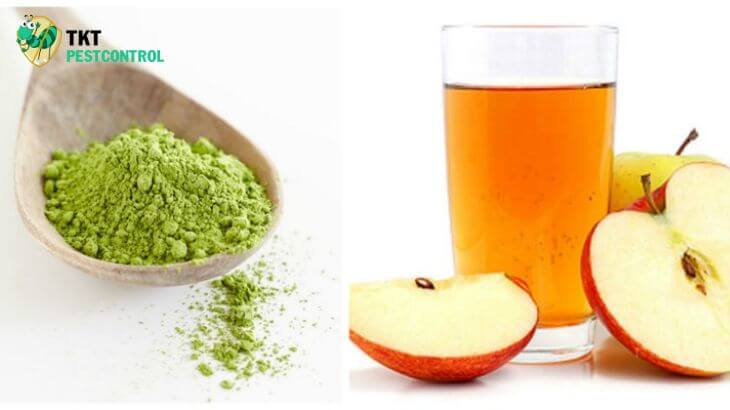 Green tea juice and apple juice when mixed together. Create a solution that can be neurotoxic to ants and kill them. The method is the same as the above measures. You just need to spray directly on the concentrated areas of ants and wait. Ants after ingesting this solution will be killed immediately.
There are still many people who are still using this mixture as an ideal beverage. However, according to research, this type of drinking water affects users' health.
2. Tips to kill ants by fooling their sense of smell
2.1. Tips to kill ants with white vinegar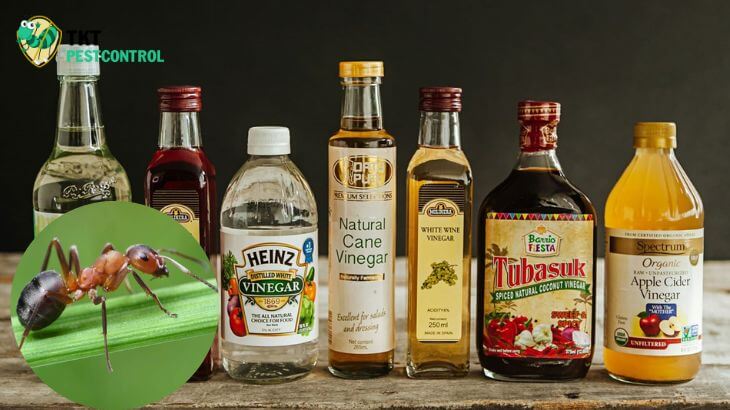 Vinegar can kill many insects including ants. A safe, natural solution that helps keep ants away. Vinegar can destroy the pheromones and sense of smell of ants. Make them disoriented and unable to feed themselves.
This method is very simple to dilute water and vinegar. Put in a spray bottle and spray areas such as doors, windows or any other places where ants usually appear. To maintain the best effect, spray daily because diluted vinegar is very volatile.
2.2. Tips to kill ants with lemon essential oil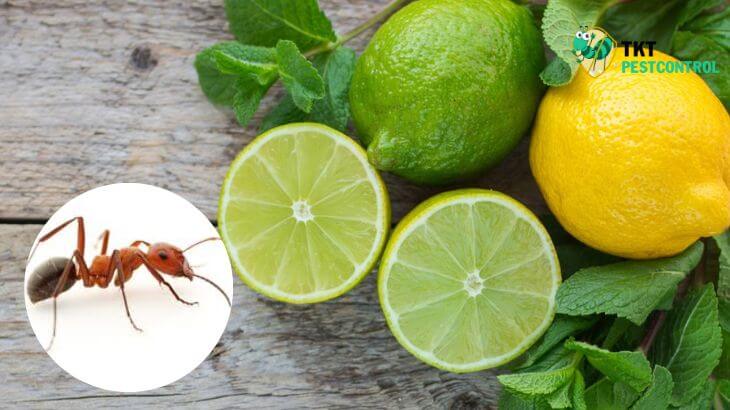 If you can't stand the strong smell of vinegar. Then you can replace it with orange and lemon scents that are both fragrant and effective at repelling ants. Mix a few tablespoons of lemon juice with water, then pour the mixture into a spray bottle and seal the areas where the ants gather.
Same use, lemon, orange scent will break the scent traces of ants and make them disperse, not oriented. In addition to having to keep spraying the solution to repel them, you can prevent them from entering by cutting a lemon in half and rubbing it on the areas you want to avoid.
2.3. Tips to kill ants with black pepper and chili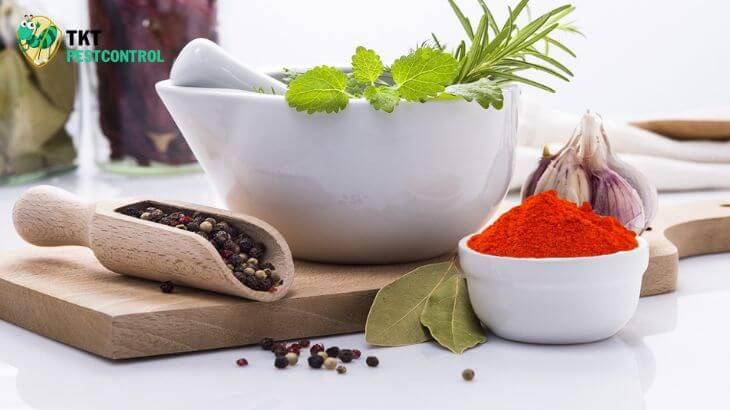 Just like vinegar and lemon. Pepper can also disrupt their sense of smell, their telltale sign of food sources and communication. Black pepper and chili pepper have a pungent smell. So you just need to sprinkle a little pepper or chili powder around the location of the ant path or their nest. For houses with many ants, this is extremely simple and does not cost too much.
2.4. Tips to kill ants with mint
The scent of mint can interfere with their ability to communicate, making them unable to recognize each other's pheromone signatures. It is possible to distract them. Simply dilute menthol including 10 drops of peppermint with 200ml of water and spray around the places where the ants pass, such as windowsills, door frames where they often pass or spray directly on the ants. ;
You can plant this plant around the house both to help prevent ants and other pests and to help keep the house space always scented with cool mint.
2.5. Tips to kill ants with garlic
Garlic is one of the familiar spices in every family that can help you repel ants. Just peel a few fresh garlic cloves and place them near where the ants appear. The smell of garlic will scare off the ants and keep them away from your house. When the garlic clove is dry, you will replace a new garlic clove to maintain the long-term ant repellant.
4. Use professional ant control service of TKT Pestcontrol
If you are having a headache because you have tried many ways but still can't get rid of the root. On the contrary, make them angry and attack your family. Please contact TKT Pestcontrol's professional ant control service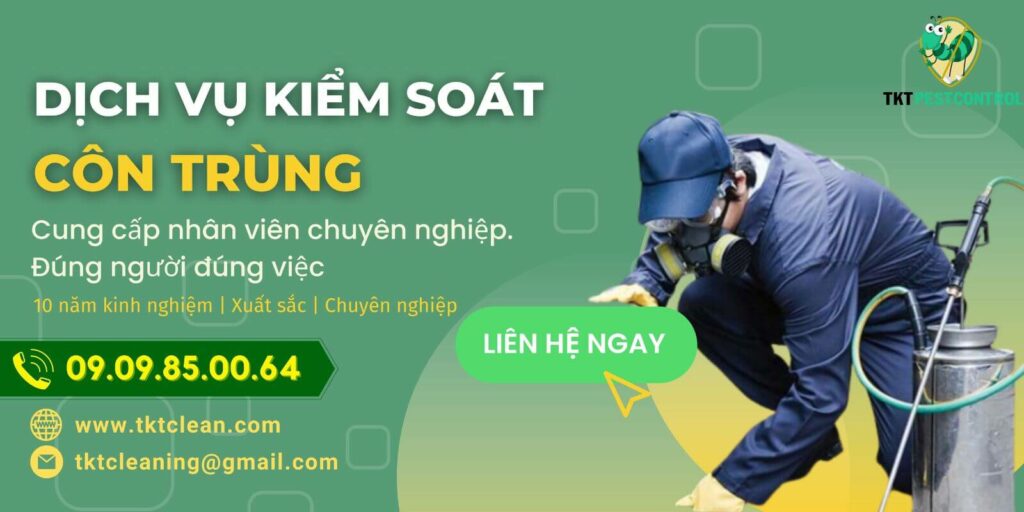 Here are the principles and ways to permanently kill ants of TKT Pestcontrol
Determine the exact ant species to handle
First, to be able to eliminate the root, the experts of TKT Pestcontrol will survey. And identify ants in your home. Usually in Vietnam there are Black Ants, Fire Ants, Carpenter Ants, Pharaoh Ants, Ghost Ants, Bad Ants,… Each has its own characteristics of behavior, sensitivity to different drugs. Since then, TKT Pestcontrol offers the correct method and control process for Ants and quotes the most reasonable cost for your business..
Note: do not treat Ants at home with drugs or the tips above before.
Long-term protection with E.R.D.M solutions
For persistent and stubborn ant colonies, the E.R.D.M method of TKT Pestcontrol is used in 3 steps:
Prevention: Through measures to prevent and destroy the path of ants, do not let them have the opportunity to enter your home. TKT Pestcontrol company helps to limit cracks, crevices in the wall, clears bushes, does not let ants along the walls move to our living area.
Restrictions: The company will provide customers with methods to prevent and destroy the habitat as well as the food source of ants, preventing them from multiplying.
Follow-up: Our technical staff will come to check the treatment processes to make sure everything is running smoothly, making sure Ants can't get back in.
Summary
Through the sharing of TKT Pestcontrol company about effective ant control tips for households and businesses. Hope you will pocket yourself quite a lot of measures to deal with Ants. In the event that the complex attack of Ants is out of control or they are infiltrating and sabotaging your business, please immediately call TKT Pestcontrol via hotline 0909850064 for a free consultation and survey.

09.09.72.68.03
TKT Pestcontrol® Pest Control Company
Head office: 161 Ung Van Khiem Street, Ward 25, Binh Thanh District, HCMC